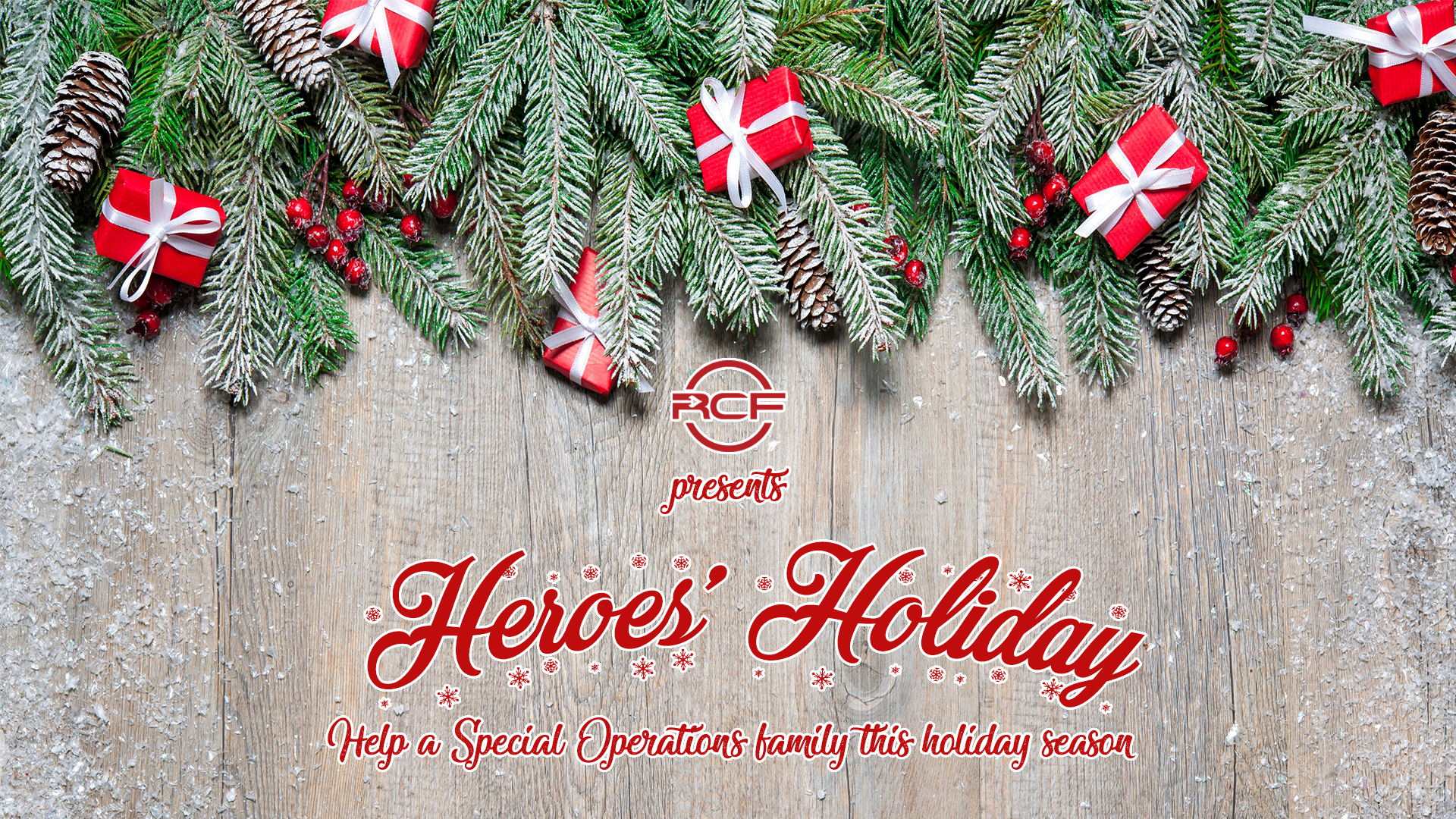 This Holiday Season, Help Special Operations Families.
The holidays are a tough time for Special Operations families. Many families and their children will not spend it with their loved ones, and some families will not even be able to celebrate the holidays as they do not have enough money.
This year, The Red Circle Foundation wants to extend its promise to help families and their children by launching our Heroes Holiday Campaign. The project will help provide Special Operations families with a Christmas that they would not otherwise be able to afford.
The families that Red Circle Foundation has chosen to sponsor this year have lost their husband or father. Since losing their hero, each family has struggled to provide for their children and grandchildren on a single income.
Planning a holiday celebration can be a real challenge for these families. They have 
often had to forego the traditional Christmas festivities that we all enjoy because they live on a tight budget. They don't have the money to provide gifts for their children and grandchildren, and a Christmas tree or dinner is outside of their financial capability. It is a luxury they simply can't afford. 
This year we want to change all that and give these  well-deserving families and their children a magical Christmas to remember. It is our way to show America's gratitude for the sacrifices they have made and to honor their heroes.
Donate to Heroes Holiday Campaign and 100% of your donation will go towards providing these families and their children with an entire Christmas experience. Our sponsors, mission partners and supporters never cease to amaze us with their kindness and generosity throughout the year and your support has made it possible for us to provide something special for Special Operators and their families each year during Christmas.
Last year we were able to help six families with gift cards for the holidays, but what we didn't realize is that the need is often greater than that, so this year we decided to give these well-deserving Special Operations families an entire Christmas experience. You can sponsor one family for $1,500 by yourself, team up with another family, your church, workplace or community or donate what you can.
Our goal is to raise a total of $15,000 /$1,500 (per family)  to sponsor these families, but with your help we may be able to help even more families! Funds raised will provide each family with a Christmas tree and decorations, a Christmas dinner with all the trimmings, and gifts for their little unsung heroes to open on Christmas morning.
We will share each family's story so that you can see how your donations are making a difference in the lives of these families.