About the Red Circle Foundation
The Red Circle Foundation (RCF) was established in 2012. The Department of Veterans Affairs (VA) and most large charitable organizations provide great services but often move very slowly, that's where RCF has carved out its niche. Our mission is to serve as a quick reaction non-profit by providing immediate gap funding assistance for Special Operations families in need. Typical assistance includes medical, memorial, and household expenses. Our second area of focus is on education and enrichment programs for children of the Special Operations community.   We believe that a strong family unit is paramount in maintaining the mental and physical strength that US Special Operations Forces need to carry out their missions overseas.

100% Model
The annual financial pledges from our corporate partners and other foundations, together with the ticket sales and sponsorships from our annual gala fund our operational overhead.  This permits us to remain steadfast in our commitment to you that 100% of your individual online donations will go directly to our programs, making an immediate and positive impact, in support of U.S. Special Operators and their families.

The Story Behind Our Name
"I am standing in a large room, about the size of an average high school gymnasium. I don't know the location. I was brought here blindfolded.  All the walls are black. Loud rock music blares from oversize speakers, adding to the sense of confusion and disorientation. On the floor at my feet, there is painted a large red circle. I have been told I have to stand my ground and hold this circle, no matter what.  Whatever I might be called upon to do there, whoever I'll be working with and whatever situations, operations or emergencies I might face, I know one thing: I will stand my ground and hold whatever red circle I've been given to hold." 
-Excerpt from the New York Times best selling memoir The Red Circle
"I started the foundation as a way to personally, and financially give back to the Special Operations community. I sincerely appreciate your support in joining us to make a difference in the families of the Special Ops community." -Brandon Webb UDT/SEAL class 215
Leadership
Executive Director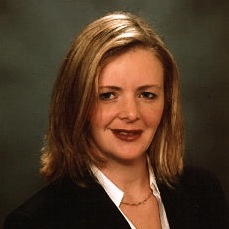 Maryke Webb leads Red Circle Foundation as Executive Director, a post she assumed in June 2012.
Her unconventional upbringing, living aboard a boat, resulted in a lifelong passion for travel and a curiosity of the world. She has worked for United Airlines for the past 13 years.
In January of 2008 she moved to London, England to pursue her MA in International relations. Prior to joining the Red Circle Foundation Maryke interned in the International Bureau with the Federal Communications Commission in Washington, DC.
Maryke is fluent in Spanish and holds a BA in Communications from San Diego State University, and a MA in International Relations from Regents College London.
Red Circle is a foundation dedicated to raising awareness of the US Military Special Operations Forces and providing gap funding to their families in times of need. Her role encompasses developing community relationships, directing marketing programs and events to cultivate, motivate, and solicit individual and corporate donors. She acts as the foundations ambassador to the public, and external organizations.
.
Board of Directors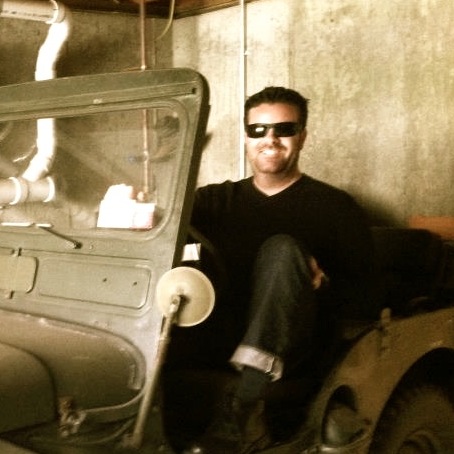 Brandon Webb is a former U.S. Navy SEAL with combat deployments to Afghanistan, and Iraq. His proudest accomplishment in the U.S. Military was his role as Course Manager for the US Navy SEAL Sniper program, arguably one of the best sniper courses in the world.
Webb has received numerous distinguished service awards throughout his career, including the Presidential Unit Citation (PUC). His platoon, SEAL TEAM THREE ECHO, were personally awarded the PUC by President George W. Bush after their combat deployment to Afghanistan following the Sept 11th, 2001 terrorist attacks.
After leaving the Navy he worked in southwest Asia as a private contractor, then left to focus on business and writing books.
He was formerly a contributing editor for Military.com, and currently the Editor-in-Chief of SOFREP.com (Special Ops News & Intel). Webb is regularly featured in the international media as a subject matter expert, and has contributed to ABC News, CNN, FOX, BBC, Newsmax, The Blaze, The New York Times and more.
He is a New York Times best selling author (The Red Circle & Benghazi: The Definitive Report), and his writing has been featured in print, and digital media worldwide.
Brandon enjoys spending time, and traveling with his children. He is an avid about surfing, skiing, and flying airplanes. He resides in beautiful Lake Tahoe, Nevada.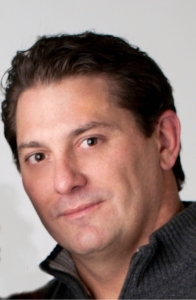 Dr. Clifford Turk was born and raised in Bakersfield California. After graduating from high school. Cliff attended the University of Missouri on a football scholarship. Upon sustaining a shoulder injury during his sophomore year, Cliff transferred to Texas A&M University and graduated with a BA in biology.
After finishing medical school he completed his medical training with a residency in anesthesiology at the University of Mississippi Medical Center. He has practiced medicine for the past ten years and is a board certified anesthesiologist.
Cliff is an avid bow hunter and enjoys hunting for deer and elk. It was on a deer hunting trip in Colorado that Cliff met and became friends with Chris Kyle. That friendship and the inspiration that Cliff drew from Chris was the motivation for him wanting to become involved with helping veterans. Cliff lives with his wife and two children in Lawrence, Kansas.
.
..
Will De Rose is a +10yr advertising and marketing veteran. He has spent the majority of those years working in the digital space and has developed strategies and executed campaigns for top tier clients that include Procter & Gamble, Johnson & Johnson and Nestle.
He has worked at leading media agencies such as Carat, Universal McCann, Zenith and Initiative. Currently Will leads digital strategy at PHD for clients such as The Economist, The Guardian, among others. He is also tasked with seeking out new technologies that brands can leverage and innovative ways brands can market to their consumers.
Will also serves on the advisory board to Force12Media where he advises on marketing, product development and ad revenue.
In addition to working in advertising, Will is a digital architect, developing intuitive web interfaces. He is a Co-Founder and Director of Design of the mobile ideas company TEAM alpha\bravo, where they focus on changing the way people use and communicate through their mobile devices.
.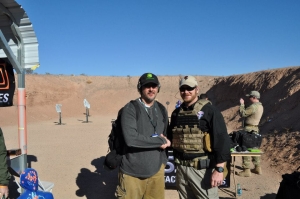 Billy Tosheff is an initiative builder with natural leadership skills. He has founded construction, hospitality, service and    technology companies requiring the management of teams of over 200 + individuals, resulting in significant value and economic productivity. He is the co-founder of several successful restaurant brands in California and Oregon to include  Isabel's Cantina in the Pearl district of Portland Oregon. With over 30 years of leadership experience he is sensitive to maintaining the fine balance of motivation, performance, individuality and equity required to keep an organization experiencing innovation and growth.
Having participated in the San Diego business community for 25 years, Billy recognized the value and responsibility of employing and reaching out to our military service members and families. Being allowed the privilege to engage with those who have made great personal, family commitment and sacrifice to ensure the security of our personal and nations freedom.  The opportunity to assist and serve as a board member for the Red Circle Foundation provides Billy a way to get in the trenches with current and former service members and to provide critical support in times of need.
Currently he resides in the foothills of Mount Hood east of Portland Oregon. Billy is actively exploring and developing local, sustainable organic farming and is currently supplying products to some of the city's most innovative restaurants and chefs and restoring a 150 year old "Stargazer" farm.
The Red Circle Foundation is a 501(c)(3) tax exempt, national non profit charitable foundation.  All contributions are tax deductible to the extent allowable by law.  Donations may be made online or directly to Red Circle Foundation, P.O. Box 15415 Washington, DC 20003.
Our Team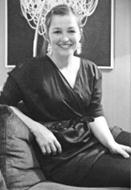 Jacqueline Zinn – Scholarship Administrator
Jackie became involved with Red Circle Foundation in the summer of 2013.  She is the widow of John M. Zinn; S.E.A.L Team 3 and CEO & President of Defense Venture Group. She knows first hand the importance of Gap funding and the challenges of raising three young children without her husband.  Jackie holds an B.S. in Biology and an M.S. in Food Science and Nutrition. After working in the Food Industry for nearly 10 years, she spends her days raising their three awesome kids. Her passion for the Red Circle Foundation runs deep and she is honored to serve the children of Special Operations Professionals through her work with the Red Circle Foundation and the John M. Zinn scholarship program.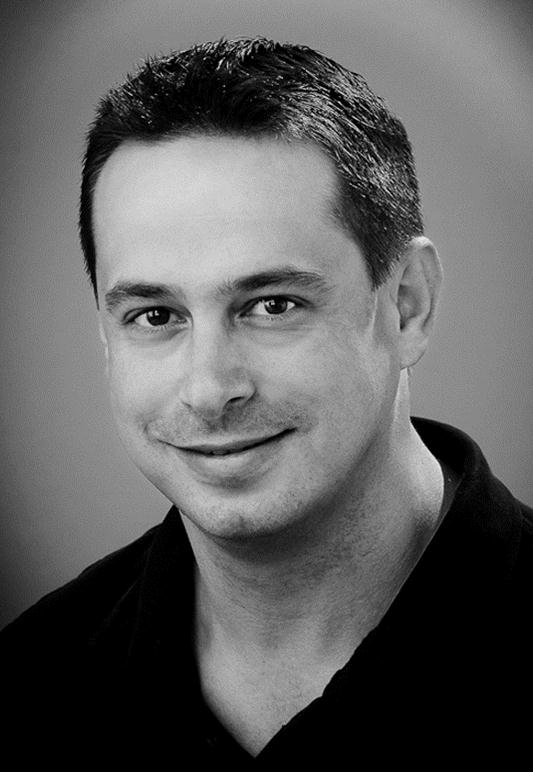 Daniel Venter – Brand Manager
Daniel Venter was born in South Africa and is a naturalized US citizen.  Prior to graduating from college Daniel served as a medic in the South African Defense Force.  Daniel has been in the
advertising industry for 16 years working in various business sectors from Retail, Real Estate, Banking and Sports.  He has been involved working on well known brands including Coca Cola, Athletics of South Africa, Bret Michaels Pets Rock, Martha Stewart Pets and PetSmart.  Daniel is currently the Design Manager for PetSmart Charities, the largest funder of animal welfare organizations in North America.  Daniel is honored to be working with Red Circle Foundation, because he is grateful for the sacrifice and service of the Special Operations community and their families.
Lee joined the Red Circle Foundation Social Media Team in October of 2013.  He brings with him experience gleaned from many years working in the graphics and social media fields.  Lee lives in San Diego and on the days when he is not pursuing a career path in law enforcement or volunteering he can be found with his wife, Natalie, and dog, Rascal enjoying outdoor activities such as camping, backpacking and hiking.  An avid traveler he revels in discovering new environments and taking in new cultures.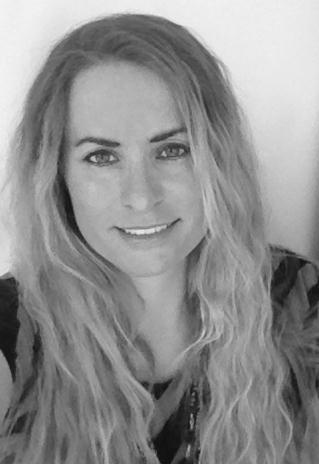 Victoria West – Social Media
Victoria West joined Red Circle Foundation in March of 2013 and is responsible for Red Circle Foundation's social media and blog posts.  Her background in competitive open water swimming and recent move to Hawaii have allowed her to meet a few members of Special Operations Community and resulted in a desire to give back. Vicky currently serves as a Marketing Director for a youth sports league and is the swim school director for Punahou Aquatics.  Vicky holds a BA in Psychology from Northwestern University where she was a member of the swim team, a Big 10 Champion, and an All-American. In 2007 she earned her MA in Kinesiology with a focus in Sport and Event Management from California State University Long Beach. She has recently published a book with two former teammates on swim training for triathletes.  Joining the Red Circle Foundation Team allowed her to follow combine her passions of Open Water Racing and a desire to give back to the military community. Vicky has initiated Red Circle Foundation's Stay the Course challenge by raising funds for Red Circle Foundation through her Open Water Races and will be racing over 17 miles in the Pacific.
Anna Stover – Major Gifts and Donations Coordinator
Anna joined Red Circle Foundation in January 2013.  She volunteered as a way to honor the history of military service in her family; her grandfather fought in WWII, her Uncle served in Vietnam and her godfather was a medic in Korea.  Anna holds a Bachelor of Science in History and an MA in Education from Georgia College where she served in the Student Government Association and as sorority Philanthropy chair.  Anna was also a Student Ambassador and volunteered at the 1996 Paralympics Games. Anna's studies opened her mind to the idea of travel and after graduating 13 years ago she began working with United Airlines in a quest to see as much of the world as possible.  She keeps her teaching credentials current by accepting substitute assignments in the DC area. As the Major Gifts and Donations Coordinator Anna uses her southern hospitality to extend our gratitude to Red Circle Foundation supporters.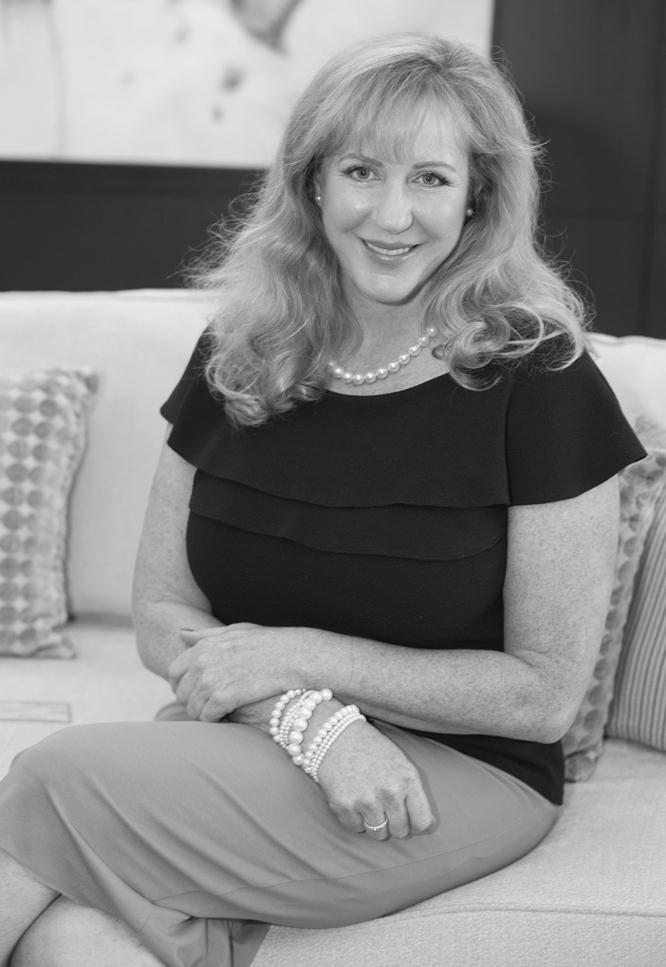 Judy Ross – Community Outreach/Volunteer Coordinator
Judy joined Red Circle Foundation in September of 2013.  After personally experiencing the effect three tours of Iraq had on her fiancé and her own family, Judy wanted to reach out and help other families whose loved ones were serving our country. Judy is an attorney specializing in Estate Planning law and is also founder of Cherished Conversations, a company focused on helping people tell their stories and share their wisdom and life lessons with others. In her free time Judy enjoys spending time with her friends and family in Southern California.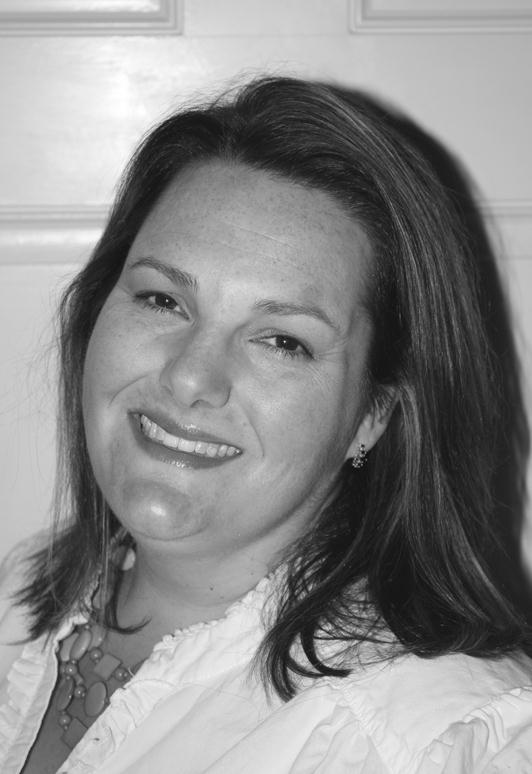 Erin Gottert – Executive Assistant
Erin Gottert has been with Red Circle Foundation since August, 2013. Born and raised on Long Island, NY, Erin moved to Virginia to work in Senator Al D'Amato's Capitol Hill office upon graduation from Towson University. She worked in government and government relations for 10 years, pursuing her love of politics before transitioning to a career in teaching. She is currently completing her Master's in Education, and will teach middle school upon graduation. Erin volunteers for Red Circle Foundation as a way of giving back to, and supporting, the military. As the daughter, granddaughter, and sister of veterans, she commits her time as a way of honoring their service, as well as the service of others. Erin lives in Virginia with her husband and their three daughters.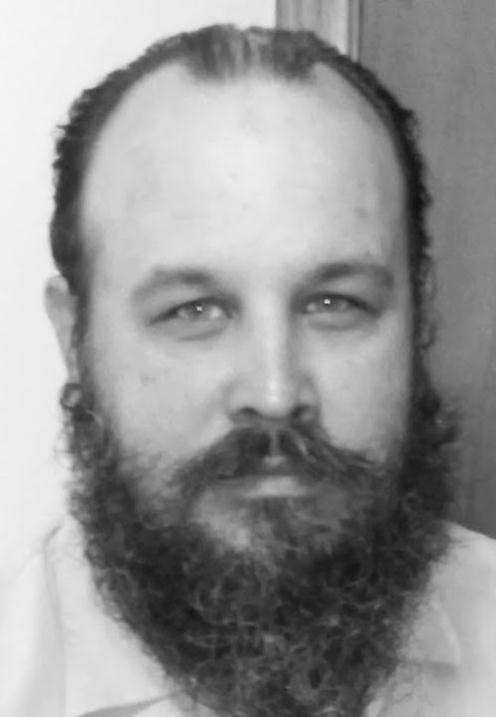 Jeff Anderson – Stay The Course Challenge Coordinator
Jeff joined Red Circle Foundation in September of 2013.  A Project/Laboratory Manager for GeoTest, Inc., by trade, he has been involved in construction materials testing for 23 years, working for consulting firms, ready mix and cement producers in the Midwest and upper Midwest.  Jeff has a long line of service members in his family, his Grandfather served in WWI, an Uncle who served in the WWII – Pacific, another Uncle served in Korea, his father served during Vietnam, and his brother-in-law served in Afghanistan and Iraq.  Jeff has always been supportive of the US Armed Forces and wanted to volunteer on behalf of the brave soldiers who protect our freedoms and way of life.  His past volunteer experience includes the Wisconsin Tough Mudder Events and helping local veterans with the Wounded Warrior Project.  Jeff is a Stay the Course Challenge Coordinator and helps supporters who would like to honor US Special Operators set up their Stay the Course challenge page or join an already existing team.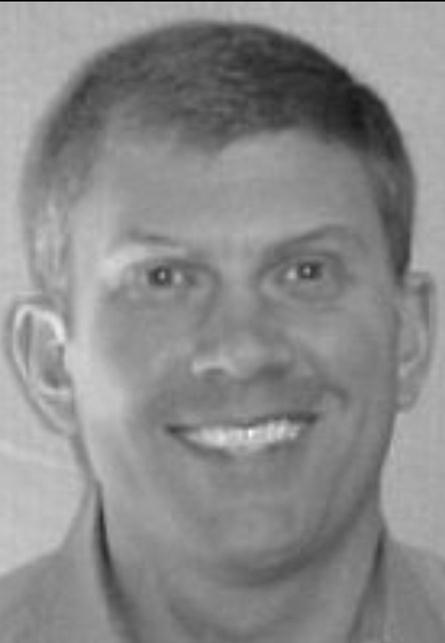 Brian Grinde – Senior Grant Writer/Mission Partner Coordinator

Brian Grinde has been with Red Circle Foundation since October 2013 as a Senior Grant Writer, and is excited to be able to assist Special Operations Forces and their families in any way.  Born in the Berkshires of western Massachusetts, Brian grew up in Montpelier, Vermont where he earned the rank of Eagle Scout and was Captain of his high school lacrosse team.  While attending St. Lawrence University in Canton, New York, Brian was an active member and officer of the Sigma Alpha Epsilon fraternity.  Following college, he desperately needed warmer weather and moved to Charlotte, North Carolina where he resides today and has worked in commercial real estate, small business banking, capital markets, and information technology.  Additionally, Brian was a paid-on-call firefighter for nearly 11 years and served on the Mecklenburg County Fire Commission.  He currently works for AT&T in the Hosting, Cloud, and Application Services business unit as a Client Executive managing a portfolio of Fortune 500 clients that generate over $3mm in annual revenue.  Brian is divorced with two children and enjoys fly fishing, lacrosse, shooting sports and time with his girlfriend and family.
Financials
Note: In November of 2013 RCF's Board of Directors adopted a 100% model described on our homepage. The financials below reflect donations prior to November 2013. FY2012 laid the foundation for what we believe will be a stellar FY2013. Our fiscal year starts in January and ends in December, which means RCF does not have full audited financials due to officially kicking off in mid Q3 of 2013. I would also like to note as with any non-profit, or business, we incurred start-up fee that are reflected in our Operational Expenses for FY2012 and Q1 of FY2013. These were necessary one-time expenses that all non-profits incur in the beginning. 
RCF is committed to doing the most good with every dollar that is donated. Our goal is to always end the fiscal year with at least 80% of our money going to our programs. Our priority is helping our wounded warriors with emergency gap funding, memorial assistance and scholarships, not bureaucracy and overhead expenses. We are on pace for an outstanding FY2013 and will have an official audit completed at the close of Q42013.
2012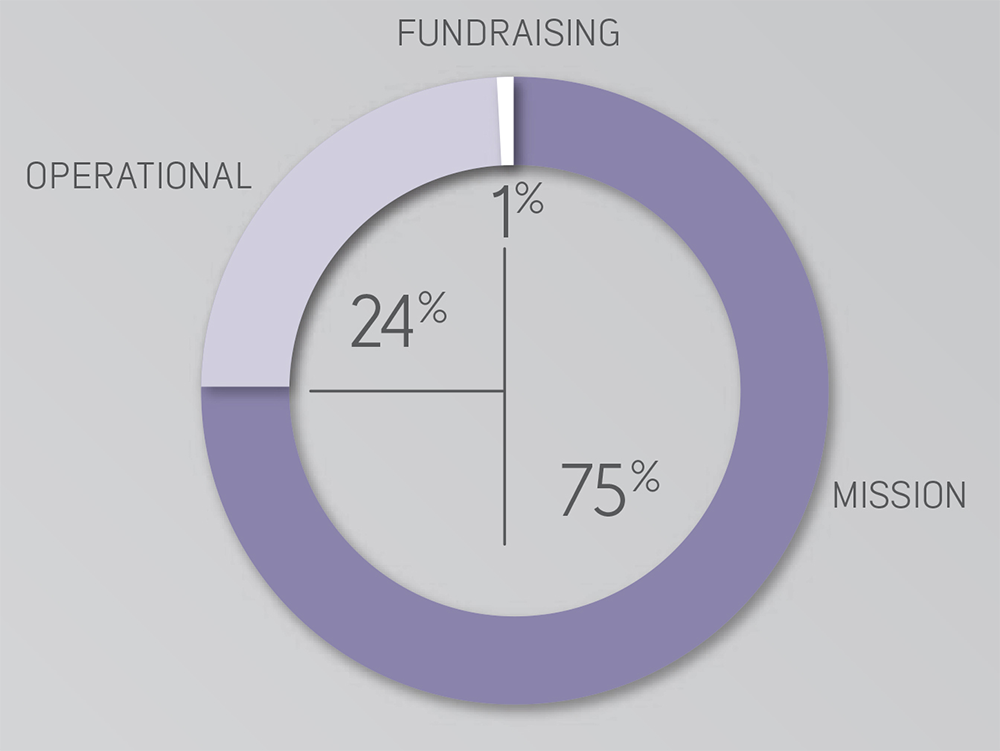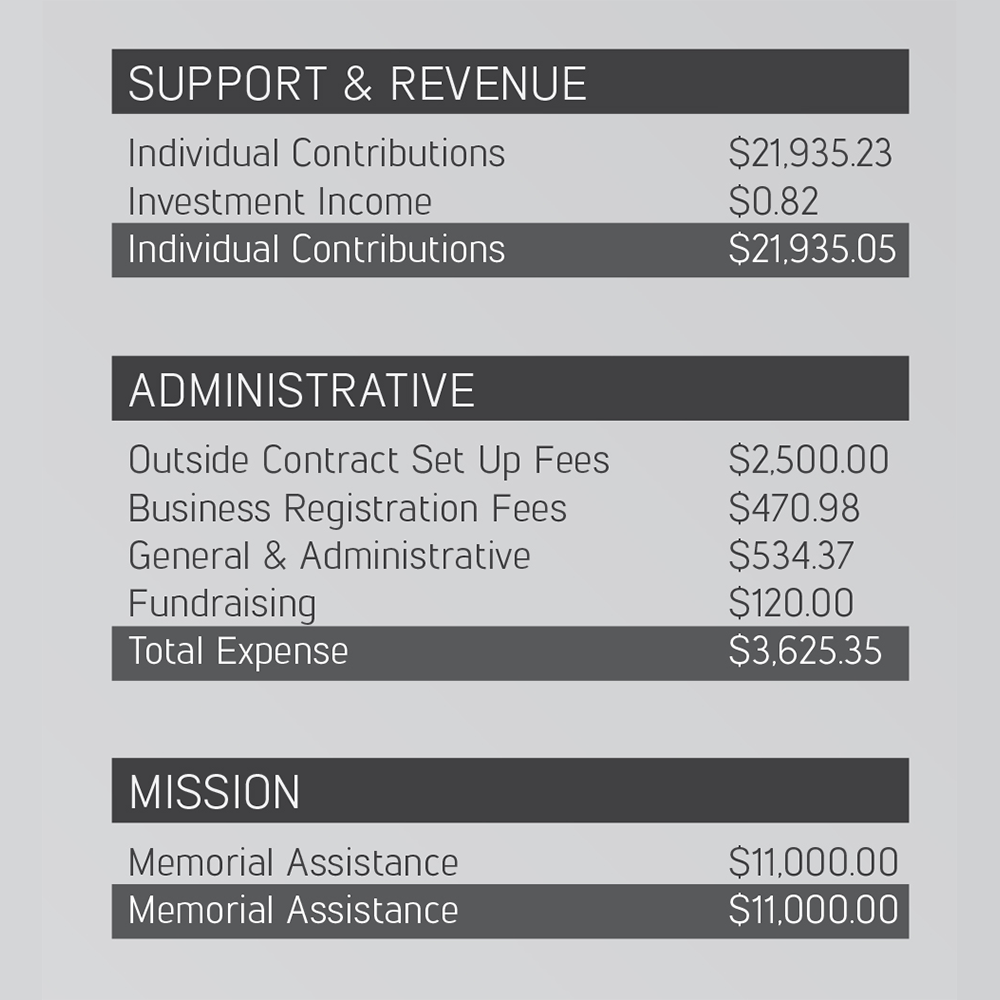 2013 YTD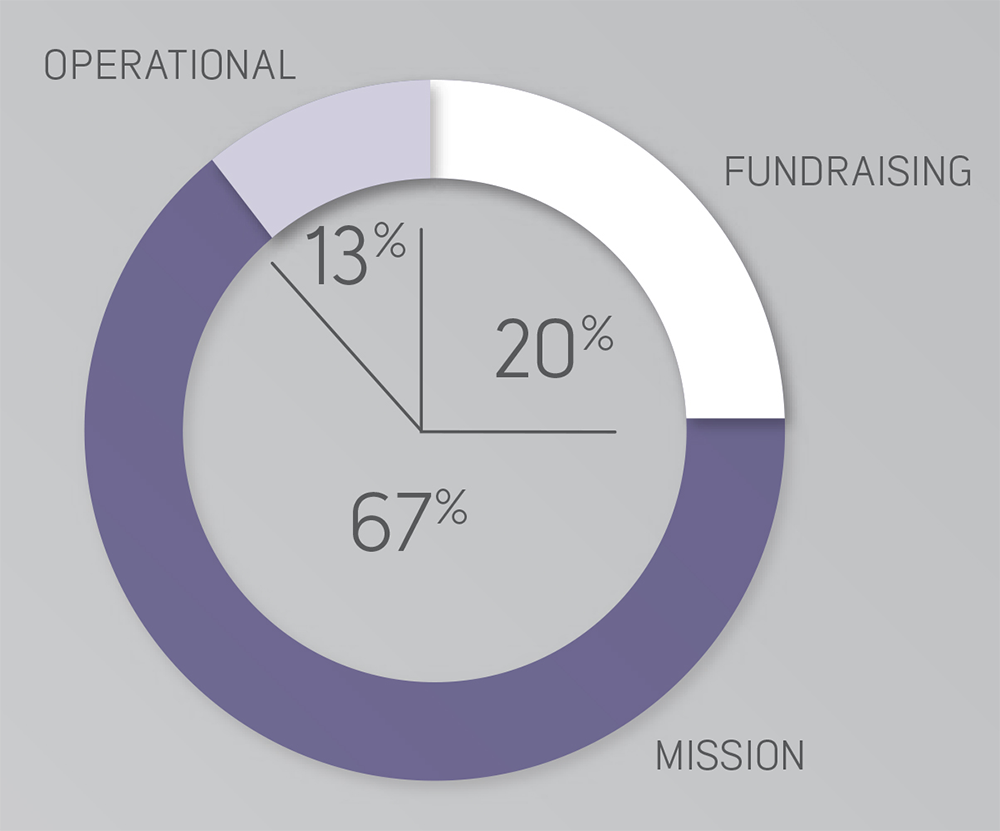 Mission Partners
We are grateful for our corporate sponsors, their collaboration is vital to advancing our 100% mission.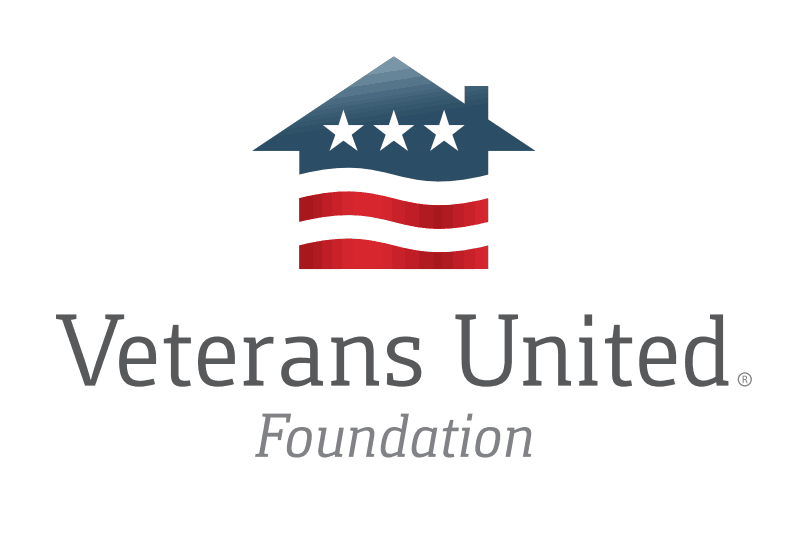 Veterans United
Veterans United Foundation is committed to enhancing the lives of veterans and military families nationwide. The foundation supports nonprofit organizations that strengthen local communities and honor the sacrifices of those who have served our country. We also provide individual donations to current and former military members in need.

GovX
GovX.com is a website exclusively for U.S. Military (active, reserve, veteran, retired), first responders, law enforcement and related government employees. GovX features the most popular brands with 20,000+ tactical, tech and active-lifestyle products at up to 50% off retail and also offers specially priced major league sports and event tickets available only to this deserving group. GovX provides the products and experiences you need to take life by the reins and live an active, positive "life after work." Check us out at GovX.com to learn more and start saving!
EVE Partners, LLC
EVE Partners, LLC is a financial advisory firm whose practice is focused exclusively on the transportation and logistics industry. We are the most active advisor in our sector of the middle market having completed more than 100 transactions since our founding in 2001. This volume of transactions makes EVE the clear leader in sector experience, having completed transactions in more than 30 verticals.
.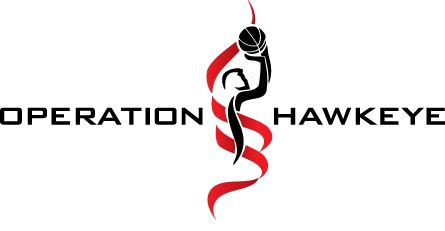 Operation Hawkeye
Operation Hawkeye unites the public with the SOF and basketball communities to close an awareness gap regarding the sacrifices of SOF warriors and needs of their families. A boy, a basketball, and a team 32,000 strong and growing.

Force12 Media
Force12 digital media operates one of the largest military content networks in the world. Our authentic content reaches millions of people in over 200 countries monthly.  We serve a wide range of segments including: Active Duty Military & Veterans, The Special Operations & Intelligence Communities, Military Family & Spouses, Law Enforcement, First Responders, Military Enthusiasts, Journalists, and the Department of Defense.


Joggin' for Frogmen
The Joggin' for Frogmen 5k mission is to bring men, women and children together to jog in honor of all our SEALs (Frogmen) and Naval Special Warfare Heroes who have sacrificed their lives for us while protecting our country.